About Us
Rose-Hill Gardens is a retail perennial nursery specializing in daylilies, hostas, heuchera, lilies, hypertufa planters and the newest cultivars of perennials. We grow and display our plants on 2 ½ acres of land located in Hobart, Wisconsin just two miles west of Green Bay. We produce over 12,000 pots of high quality perennials annually and offer them to the public at reasonable prices. 27 display beds are also incorporated into the landscape in order to provide the public with a chance to view perennials in their mature stage of growth.
Our shade garden display area includes many of the 150 cultivars of Hostas that we carry as well as miniature hosta offerings that are becoming increasingly popular. Our heuchera display area showcases over 40 different cutivars, most of which are available in pots for retail sales. We have doubled our rock garden display area which contains many miniature plants and incorporates hypertufa planters into a garden setting.
Plants raised at Rose-Hill Gardens aren't forced along with any artificial heat source. This produces a plant which may take two weeks longer to be saleable, but also one that is very strong, easily adaptable to your garden, and will bloom during its normal season. We are open to reserving plants for customers for a two week period.
Read our FAQs to learn more
Visit Us: 472 Rose-Hill Dr

To see all of the videos click on the YouTube playlist icon
above
Leo worked for twenty years as a grower at For All Seasons Greenhouse prior to establishing Rose-Hill Gardens in 1998. He is an Arizona State Alum and a Gateway Technical Institute Alum. He has a bachelors degree in Environmental Horticulture and an associates degree in Horticultural Production.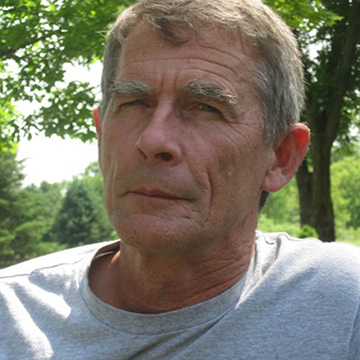 Shari has been at Rose-Hill Gardens since 2008. Shari is responsible for plant maintenance, ordering, retail sales and bookkeeping.
Rose-Hill Gardens on the web
Retail Hours
May 1 to June 30
Monday – Friday 9-6
Saturday 9-5
Sunday 10-4
July 1st-Sept 30th
Monday – Friday 9-5
Saturday 9-5
Sunday 10-4
October - Please call ahead
(920) 869-2540
or email rosehillgardens@yahoo.com
Follow us on
A Retail Perennial Nursery Serving Wisconsin Gardeners Since 1998